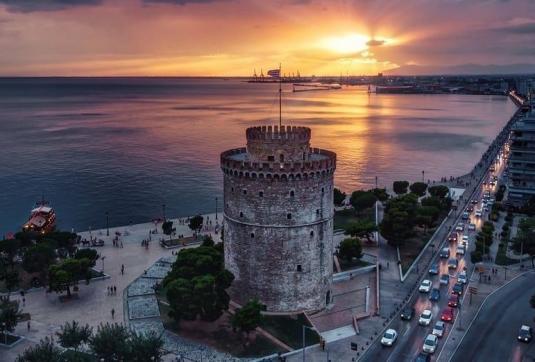 Thessaloniki and nearby escapes
Useful information about the city, as well as traveller's guidance and support can be found here:
Thessaloniki travel 
Thessaloniki 
Thessaloniki is a strategically located city nearby beautiful places for vacation and exploration, like Halkidiki and mount Olympus. A convenient way to reach and explore these places is to rent a car from Thessaloniki
Discover the breathtaking beaches and enjoy the natural scenery with the characteristic pine forests that reach down the sea.
Some destinations from Thessaloniki to Halkidiki and distance by car
Halkidiki, Kassandra
47min to Nea Poteidaia
1h to Sani beach
1h to Afytos village & beach
1h 20min to Possidi beach
1h 25min to Paliouri beach
Halkidiki, Sithonia
1h 20min to Calogria beach
1h 25min to Ormos panagias beach & Agios Nikolaos
1h 30min to Karidi beach
1h 40min to Porto Carras
1h 47min to Kavourotrypes beach
2h to Porto Koufo
Live a divine experience on the abode of the Gods.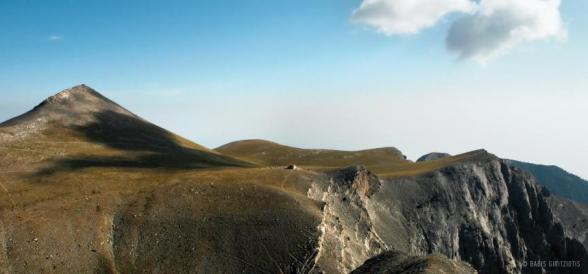 More about Mount Olympus 
Climate and weather
The climate of Thessaloniki is Mediterranean.
Autumn begins in late October, when the first rain and low temperatures occur. January and February are normally the coldest months, with temperatures around 0oC, while some days temperature reaches below 0. Rainfall is frequent, with large intervals of sunlight. Days with freezing or minus temperature for more than 24 hours are extremely rare. There is snowfall during some winter days in the northern parts of the urban area and the outskirts of the city, but it rarely snows within the city. Spring begins in early March, with long sunlight and sudden changes in weather and temperature. There are high temperatures during the day and low temperatures during the night. April is similar to March, but with higher temperatures. The weather becomes stable in May, with the first signs of summer. June is a pleasant summer month, while July and August are characterized by high temperatures approaching or even exceeding 40oC. September is a pleasant month without sudden weather changes and with very pleasant temperatures. 

Weather services:
Weather 
Meteo 
Holiday weather 

Time zone
Greece follows Eastern European Summer Time (EEST) from the last Sunday of March (31 March 2019) to the last Sunday of October (27 October 2019), which is three hours ahead of Greenwich Mean Time (GMT).
More

Useful phone numbers
Thessaloniki area code (30) 2310
Emergencies

European Emergency Number 112
Police 100
Fire department 199
Ambulance 166

Hospitals

Hippokration (+30) 231 331 2000
Papanikolaou (+30) 2313 307000
A.CH.E.P.A (+30) 2313 303775
Gennimata (+30) 2313308100
Aghios Dimitrios (+30) 2313 322100
Aghios Pavlos (+30) 2313 304400
Theagenio (+30) 2313 301111
Hospital of Skin Venereal Diseases (+30) 2313 308880
Psychiatric (+30) 2313 324100
Chronic Disease Hospital (+30) 2313 320001
Papageorgiou (+30) 2313323000

Taxi services
Transport Customer Service